Razburn combines the potent, all-natural fat-cutting properties of Raspberry Ketone, with the appetite suppressing qualities of African Mango, and the super-antioxidant power of Acai, Green Tea, and Resveratrol. The combination of these powerhouse ingredients is what makes Razburn the SUPERIOR choice for highly effective weight maintenance and appetite control.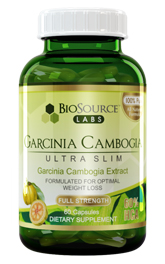 Garcinia Cambogia Ultra Slim
Garcinia Cambogia Ultra Slim is an extremely effective, dual-action fat reduction support formula that our scientists created for optimal weight loss while maintaining a healthy diet. It has quickly become a top seller because of it's clear health benefits.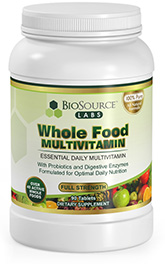 BioSource Labs Whole Food Multivitamin is a perfect blend of essential vitamin, minerals, and whole foods that performs best when taken in addition to an already healthy diet. It is a Complex Diet Drops approved multivitamin that provides fantastic nutritional support during the diet and as a maintenance product. It will help you get the minerals and nutrients you may otherwise lose during a low calorie diet, and will help you maintain proper nutrition during your weight maintenance period.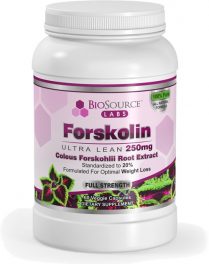 Forskolin is an extract from the plant coleus forskohlii, a member of the mint family native to subtropical regions of Africa and Asia. Coleus has a long history of use in ancient Ayurveda medicine. It has been used to support heart, lung and sexual health, among numerous other uses.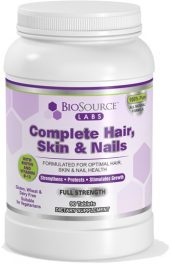 Complete Hair, Skin and Nails
BioSource Labs Complete Hair Skin & Nails is a perfect blend of essential vitamin, minerals, and whole foods formulated for optimal hair, skin and nail health. During a low calorie diet many dieters have trouble maintaining beautiful, lustrous, healthy hair. This formula provides fantastic nutritional support during the Complex Diet Drops diet. It is ideal for anyone looking to strengthen and improve the look of their hair, skin, and nails. 
Copyright © 2018 BioSource Labs LLC.
*Although there are no known side effects associated with the Complex Diet Drops diet, we recommend you consult your physician before starting any diet.
For Wholesale Pricing:
Call: 888-868-2607
FDA Nutritional Disclaimer: The dietary information provided by Complex Diet Drops is not intended to diagnose, treat, or cure any illness or to provide medical advice. We are not medical doctors and we do not prescribe medication. If you have any questions about the relationship between nutrition and supplements, we recommend that you seek advice of a qualified, licensed health practitioner. Complex Diet Drops is not approved by the FDA for weight loss. The Complex Diet Drops formula is produced from the highest quality ingredients in an FDA registered, GMP (Good Manufacturing Practice) certified facility. You are encouraged to make your health care decisions based on your own research and the advice of a qualified health care professional. Complex Diet Drops has not been demonstrated to be effective adjunctive therapy in the treatment of obesity. There is no substantial evidence that it increases weight loss beyond that resulting from caloric restriction, that it causes a more attractive or "normal" distribution of fat, or that it decreases the hunger and discomfort associated with calorie-restricted diets.